I love to create, I love to share. I love beauty and beauty in women. The brightness in their eyes...the way they look at themselves in the mirror. Beauty that goes beyond the outside and shines from thesoul.
I am Osjana Kokoshi, Hair specialist and Blond Specialist based in Florence, Tuscany. I have been working in the beauty industry for almost 20 years. 
I am always looking for the best cutting-edge techniques to introduce in my salon and certified professional products.
I strive for excellence in my work and my staff to give you the most amazing results a beauty salon can give you. I collaborate with and partner with Wella e Cotril, two of the most important companies in the beauty industry that often involve me in exciting events and projects related to the world of film, fashion and music.  
What makes a woman ILYOS?
Taking care of all sides of one's person and personality. Beauty and well-being should not be a competition but a simple way to feel energetic and reflectinner balance.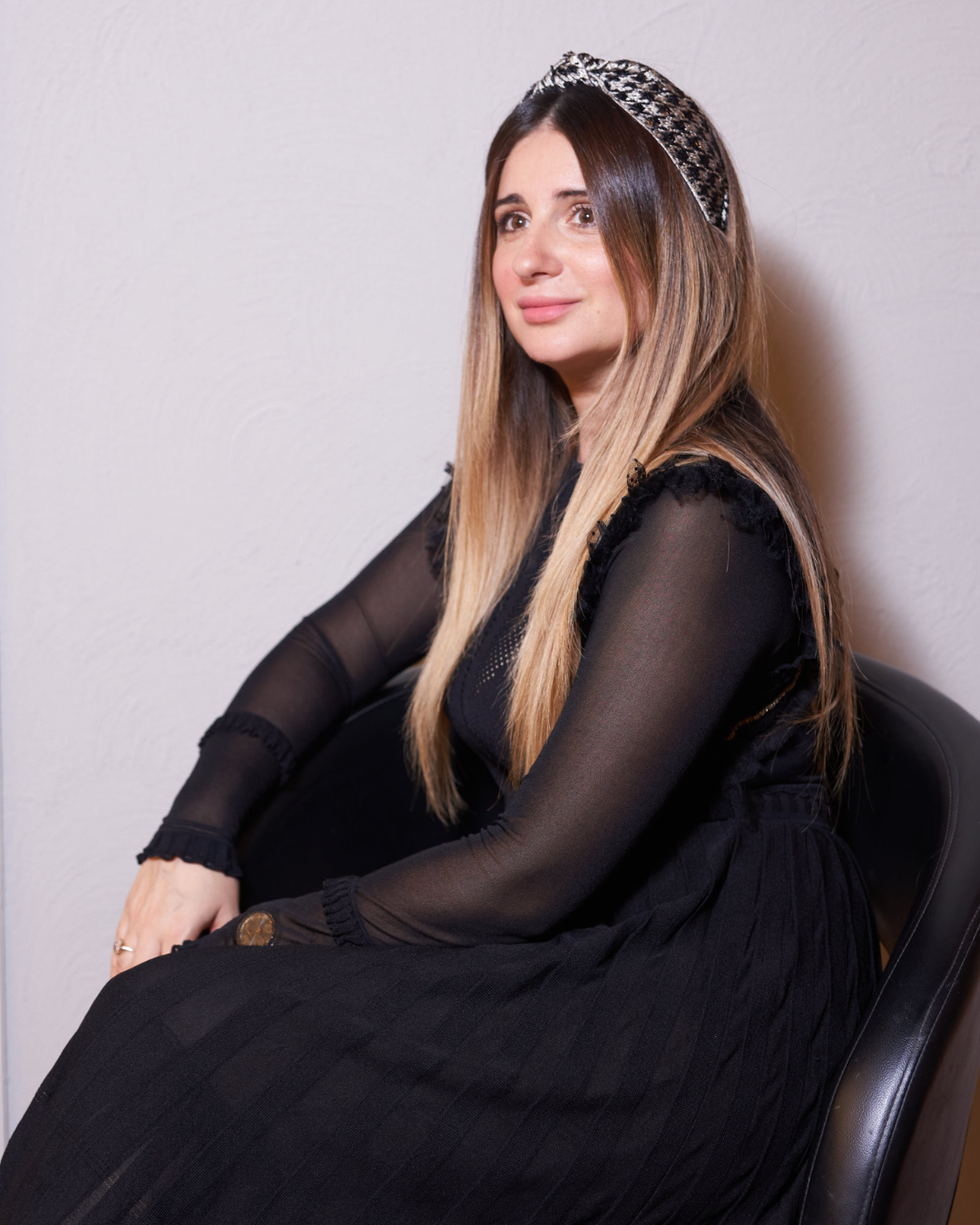 In the course of my career, I have created the ILYOS Home Care line, which includes various types of products according to the different needs of my clients. Each with its own characteristics, they are developed in Italy, made in Italy produced in Bologna (now the home of beauty and cosmetics with Cosmoproof) in one of the most advanced research laboratories in the industry.
They are highly professional products with targeted actions that can be used at home to maintain treatments performed in the salon longer or simply take care of hair according to one's needs on one's own. The lines are of various types and can act with restructuring, botox-effect, smoothing, volumizing, brightening, anti-fall, and dermocalming actions. 
For more information please contact the Ilyos salon directly.
Ilyos Lines: Illuminates | Liss Control | Botox | Vitality Green | Keratin first Kit | Relax Dermo Oil | Solar Line
ILYOS HAIR & NAIL BAR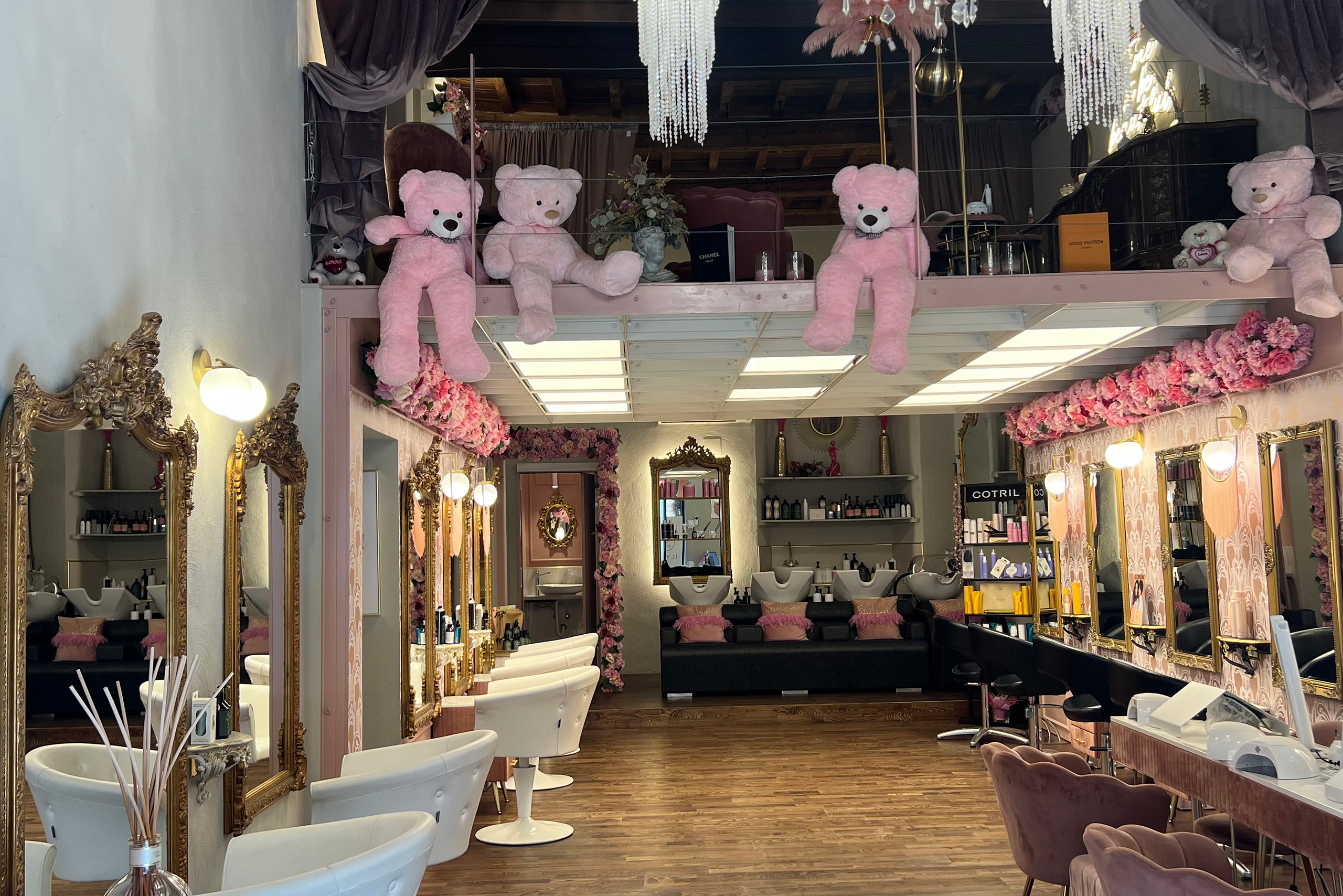 Welcome to our Beauty Hair & Nail Bar, where beauty combines with fun andenergy in alively, candy and stimulatingatmosphere. ILYOS is located right in the historic center of Florence, on Via del Giglio next to the Medici Chapels and just a short walk from the Duomo and one of the city's most beautiful squares...Piazza Santa Maria Novella. Designed to offer our clients a unique experience where hair and nail care becomes a moment of pure relaxation.
The Ilyos team is at your complete disposal to give you a full immersion beauty experience. You will be welcome in a cozy and atmospheric setting, where you can enjoy a drink and socialize with your friends while you take care of your hair and nails. 
We offer a wide range of Hairstyling services, from simple hair styling to more sophisticated hairstyles, hair coloring to a great spa treatment . In addition, our nail art will allow you to personalize your nails with unique and creative designs.
We are passionate about beauty and trends, looks and styling, and we guarantee you the best and most current results through the use of the highest quality products and state-of-the-art techniques. Our attention to detail and attention to detail is reflected in every aspect of our salon, from the dim lighting to the soft pink pillows on our sofas.
Come and enjoy the unique experience of our beauty Hair & Nail Bar, where beauty and fun meet in apink and glamorousatmosphere. 
Some of your Google reviews 

I went there for the first time last week and wow, I am really super satisfied. Great service ! Osjana, super helpful from the time I went in to the time I left. And also her employees same thing. They treat you like a princess, they take care of you and explain to you in full detail what they are going to do to your hair the products they use are of high quality, and the scent they spray on you after styling stays with you for days. I have found my hairdresser ! This time I can say it !
Stra recommended because before I had to go to the hairdresser every month to do constant touch-ups and besides the considerable expense my hair was getting very damaged. The work they performed is an investment because I definitely won't have to go back anytime soon having the color hair I want, healthy and very shiny thanks to their treatments and finally in the morning I don't have to go crazy an hour to fix it but just brush it. You pay for quality but you also save a lot girls because when your hair is beautiful and healthy you don't need to go to the hairdresser every month. I can only recommend them to everyone and really thank them from the bottom of my heart.
I met Osiana in 2015 and from that moment I couldn't tear myself away. I came in with messed up hair from other hairdressers and homemade bleaching. She was able to recover it all, with professionalism. Her products are exceptional. In her salon you can really feel like you are the center of attention, she is attentive to everything! She is the TOP on Florence and I recommend to anyone passing through Florence or living here to absolutely go to this salon that will welcome you with professionalism and lots and lots of passion. Thank you Osiana.